Wondrous, Intimate Gardens
Design • Installation • Coaching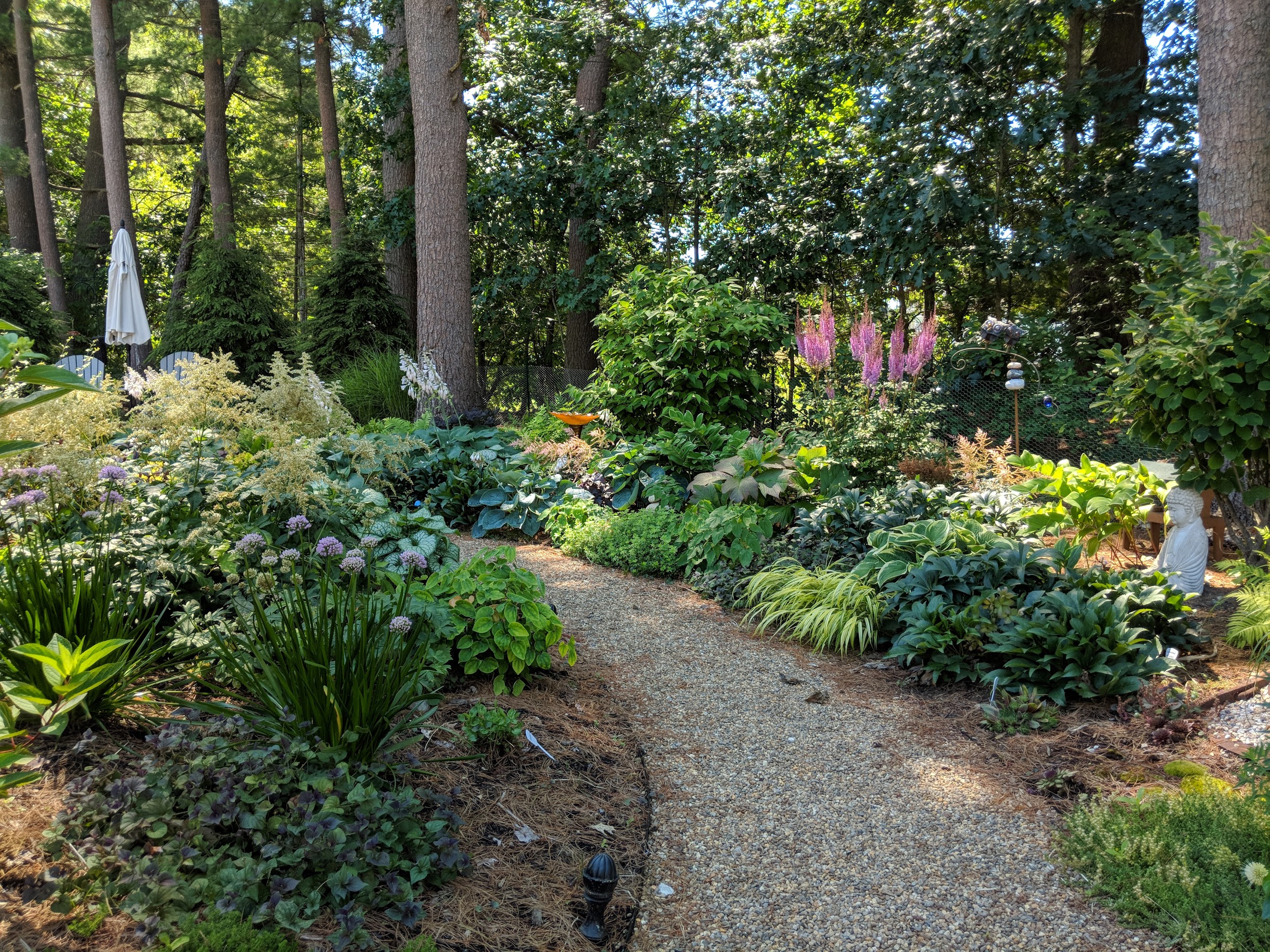 Experience the Joy of Creation
Creating a wondrous garden begins with an understanding of your soil, your space and your style. It honors a balanced ecosystem and the inter-relationship of all living things. It embraces the natural beauty of all four seasons, and seamlessly connects your indoor and outdoor space, in a reflection of your unique personality and lifestyle.
a feast for the eyes
Your garden is capable of astounding beauty. Together, we can transform your space into an exquisite outdoor sanctuary - a magical, nurturing escape that perfectly reflects your dreams, vision and style.
go beyond the ordinary
Magic happens when we marry the familiar with the unexpected. Exquisite native plants produce palettes of color and texture, unfolding daily before your eyes. Hundreds of species of uncommon beauty await your selection.
achieve year round beauty
Trees, shrubs, grasses, perennials, bulbs and ground covers deliver dazzling visual interest throughout the four seasons. Your natural habitat will sustain and nurture an abundance of wildlife, supplying the final necessary elements of a bio-diverse garden: movement and song.
Design your
dream space
I will help you translate your vision into a magnificent, four-season
garden retreat. We'll work together to identify your garden style,
understand your soil and growing conditions, and pick the plants,
colors and textures you love.
Find your green thumb
Whether you're just starting out on your gardening path, or ready to take your gardening skills to the next level, I can help with design, planting and nurturing. From small garden tweaks to major redesigns, advice on sick plantings to overall critiques and suggestions, I'll guide you in creating your beautiful outdoor spaces.
Get access
to the unusual
Say good-bye to plant shopping at Home Depot! You'll come with me
to my wholesale sources and access an incredible variety of trees, shrubs,
perennials and containers. You'll see and learn about the huge variety
of species that thrive in southern New Hampshire.
Enjoy diverse garden life!
When it comes to garden life, your plantings are just the beginning. I'll help you create a garden that brings birds, butterflies and other magnificent visitors up close to delight and mesmerize you. Biodiversity is key to a healthy, organic, thriving garden.
How can I help your garden grow?
Contact me for a free,
no-obligation phone consultation.